This week we wanted to share a little more about the features that enable you to see more information and data by location.
Google Search
First off, did you know that you can search on a map for data directly related to a given location from Google? The search box can be used to search for a postcode, a type of company or a company name.
Traffic and Travel
By turning on 'Traffic' under Map Options, it allows you to see traffic on the map. The example screenshot shows that roads are currently busy. This might help with planning routes or with understanding traffic by customer location.  The traffic is real time and based on a live service, so when roads and traffic get busy, the roads turn orange or red.
Interesting Landmarks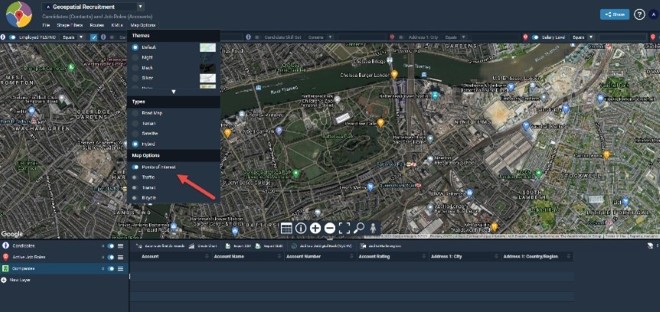 As you might expect, Mapsimise also includes all points of interest data by location. This can be really useful when needing to understand information about all locations. It can even help your team to find carparks, hotels or even coffee shops when out and about with customers.
Obviously making use of data in your business helps to make informed decisions, and if your data has location then we can help you map it.
If you would like to find out more about Mapsimise, we have an active blog site and knowledgebase. If you missed any of our previous Tips and Tricks, you can also find them on our blog.
Please contact us or book an online meeting if you would like any support. We can take you through the steps to changing the way you view your data!
Ready to get started?
Just log in and follow the quick steps above to start analysing your data on a Google Map!